Ok, every once in a while, I hijack this blog for personal use. Although this time it feels a bit awkward, because if you know me, you know that I'm not one for attention. But, this experience thus far has been wonderful, exciting, enlightening, and heart-warming so I'd like to document it.
One Friday, the Good Friday before Easter, in fact, Kingston and I were on our way home from Georgetown and we passed this amazing yellow bush in a Walgreen's parking lot. As soon as I saw, it, I turned the car around. It was so vibrant, that it just begged to be photographed. Kingston wasn't really feeling getting out of the car, but I needed a subject, and he sweetly humors me all too often. I didn't even make him put his shoes on, I placed him in the bush and took a couple of snaps and on we went. I posted it to Instagram (my FAVORITE app--you can find me both here and here) and that was that.
Then, maybe a month or so later, I was contacted about this image and the next thing I know, I'm being featured in Apple's Shot On iPhone 6s campaign. Talk about surreal. The moment I read that congratulatory email, the tears came. I was shocked, excited, and elated-because I wasn't even sure what it was all about in the beginning. And then, to all of a sudden be a part of an international campaign...insane. And oh-so-awesome! Once I posted this news, along with the billboard locations, the pictures came rolling in. THIS is my favorite part of all of it. That my family and friends are sharing with their family and friends, rallying the troops if you will, to find my photo all over the world. THE. WORLD. People that I've never even met in real life are excited...for me. Oh gosh, I'm getting a lump in my throat just typing this. It's absolutely incredible to not only see an image that I took with my phone up in places I've only dreamed of visiting, but that I've had so many generous people that have cared enough to send them to me. Here are most of the images that I have received. I am still working on getting some of them loaded in, and I'll continue to edit the slideshow, as I receive them. NOTE: the mobile version viewed from cell phones does not have the location/photographer caption.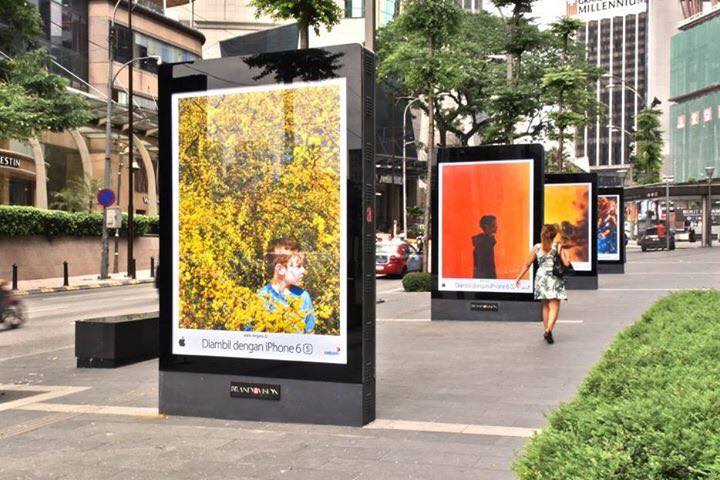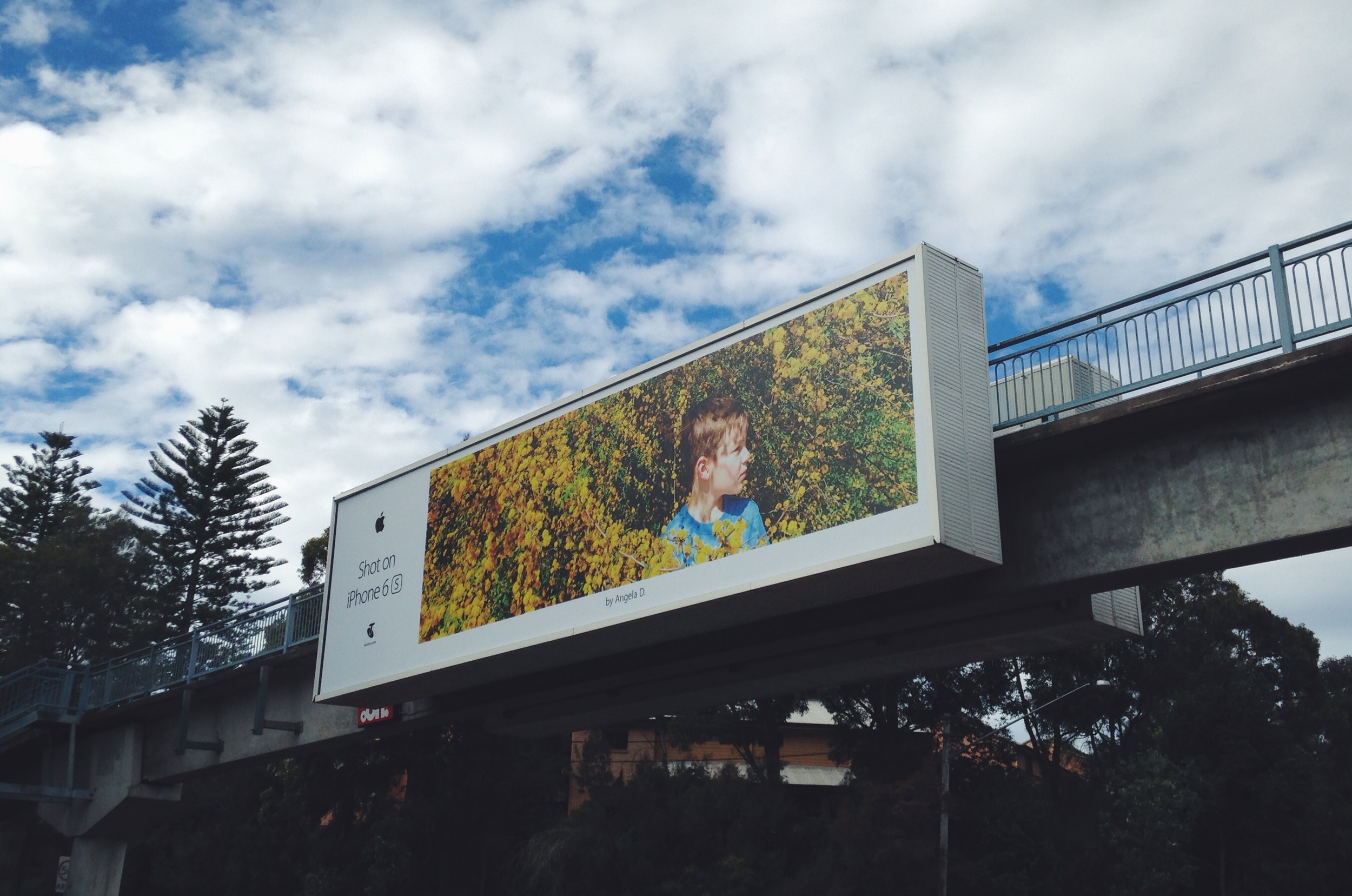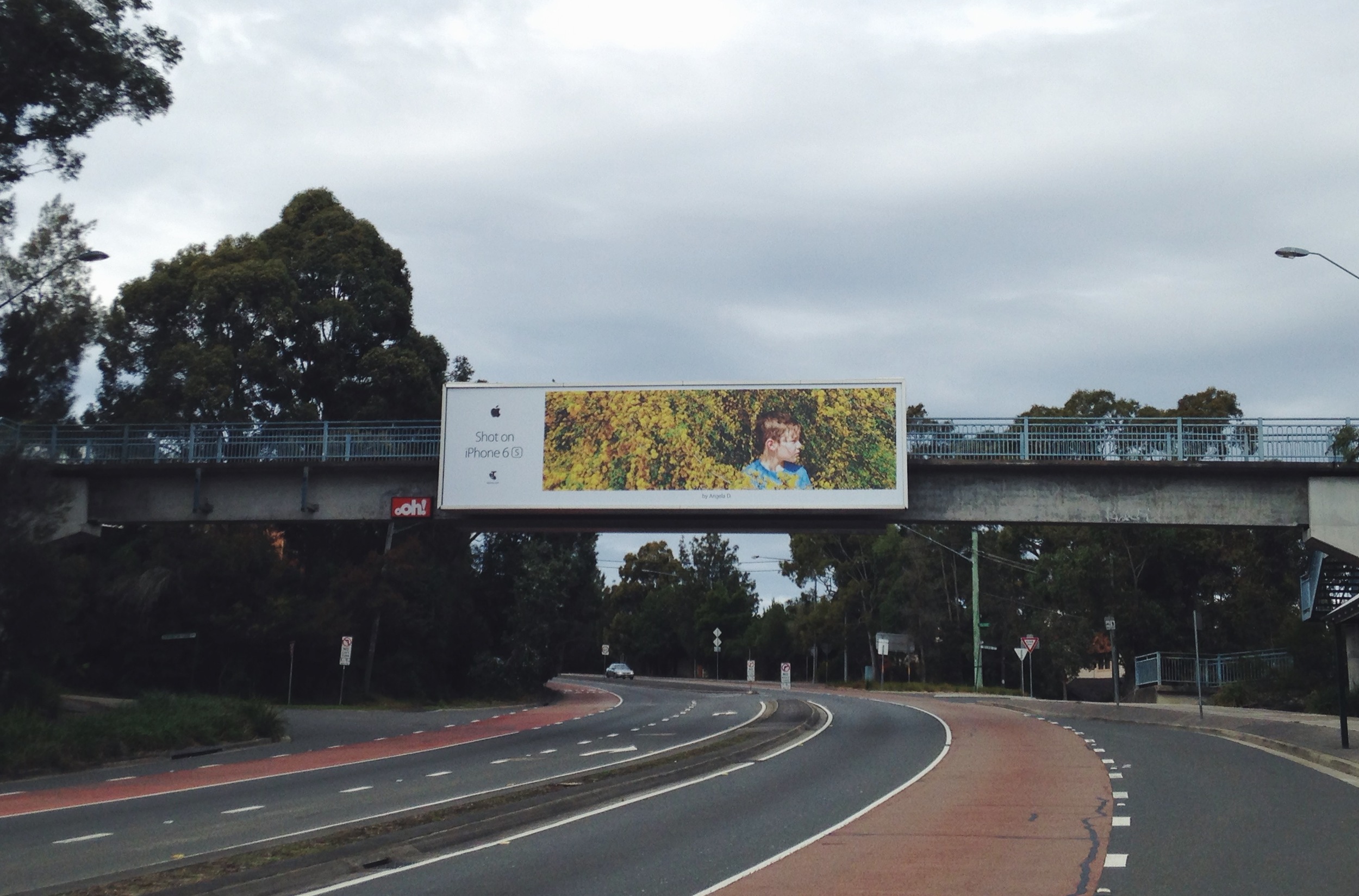 Here is a list of the billboard locations, just in case you happen to be near one! Although, we have had some found that are not on this list! If you do happen to spot it, I'd love it if you would email it to angelandoran@gmail.com.
US:
US - Boston - i-93 North/East
US - Boston - Massachusetts Ave. @ Columbus Ave.
US - Charlotte - E Trade St. S/O N College St.
US - Chicago - Clybourn Station Saturation
US - Chicago - Halsted St. @ Randolph St.
US - Columbus - 15 W Cherry St. (left)
US - Dallas - Field + Elm
US - Denver - 14th St. + Arapahoe
US - Detroit - 1214 Randolph St.
US - Los Angeles - Lincoln + Harrison
US - Los Angeles - Sunset E/L @ Alvarado
US - Nashville - Broadway Wallscape
US - New York City - Park Ave. + E. 32nd St.
US - Philadelphia - I-95 0.7 mile S/O Broad St. WS
US - San Francisco - 2nd St. S/O Howard E/S
US - San Francisco - US 101 N/O Airport (SFO) E/S

International:
AU - Sydney - Lane Cove, Epping Rd.
CA - Montreal - Atwater Station (Set 1)
CA - Toronto - Adelaide Fire Station
CH - Zurich - Main Station
CL - Santiago - Los Leones + Providencia
CN - Tianjing - Pengying Building
CO - Bogota - El Dorado Carrera 103
DE - Berlin - Potsdamerplatz
DE - Hamburg - Big Banner Station
DE - Hamburg - Grosse Johannisstrasse
DE - Frankfurt - Frankfurt Lightboxes
DE - Munich - Big Banner Station
FR - Lyon - Hotel de Varey
FR - Marseille - Canebière
FR - Paris - Gare Saint Lazare Cour de Rome
IN - Chennai - SSPDL towards Siruseri
IN - Delhi - T Point Cyber City
IN - Hyderabad - Financial District ICIC
IN - Kolkata - Road Lake Town FCG Ultadanga GR
IN - Mumbai - Byculla Mazgaon Junction
IT - Milan - Vip Prima Pagina Corso Garibaldi
IT - Rome - Corso Vittorio Emanuele Domination
JP - Nagoya - Kyoritsu Denki Building
JP - Osaka - Cockdor Building
JP - Sapporo - North Mansion
JP - Tokyo - Shinjuku S2 Building
KR - Daechi - Miraeasset Building
KR - Yuido - Road 88
MX - Mexico City - Flower Stands
MX - Monterrey - Plaza 401
SG - Changi Airport T2 Lightboxes
SG - Raffles Place Mrt Station
TH - Bangkok - Asoke-Ratchada
TR - Instanbul - Atasehir Mall
TR - Instanbul - Unalan
UAE - Dubai - Sama Hoarding
UK - London - Imax
UK - London - Old St. 333
Magazines/Publications (image on back cover)
People (US) released 7/1
California Living (US) released 7/8
Observer Magazine (UK) released 7/3
Jamie Magazine (UK) released 8/4
Zeit Magazine (Germany) released 8/11
Dominical (Spain) released 7/24
La Cucina Italia (Italy) released 8/22
L'Espresso (Italy) released 7/22
Kommersant Weekend (Russia) released 8/5
Shortlist (UK) released 7/5
Country Style (Australia) released8/11
West Weekend (Australia) released 7/16
Sunday Life (Australia) released 7/31
Canadian Living (CA) released 7/20
Casa Living (Korea) released 8/20
Thank you to every single one of you that has called, text me, posted comments of congratulations, shared about it and for all the love, in general. I feel very blessed by all of you! And thanks, to Apple and the sweet gal who found my image--I'm beyond honored. xo